Image Pencil Sketch
What is Image Pencil Sketch?
The Image Pencil Sketch is an online tool provided by Cool SEO tools for you to have a better and unique experience with a pencil image effect. You simply upload the image on which you want the pencil image effect and you will get the sketched image as your result in less time and with fewer problems.
This is a highly convenient tool that can be used for various reasons and tasks. Cool SEO tools have a lot of online tools for making your search engine optimization easy. The tools that they provide are all easy to grasp and convenient to use, and the Image Pencil Sketch is among them. It is truly a smooth app that gives you a result without any hackles.
Why do you need Image Pencil Sketch tool?
We all know that everyone is not an artist but still some work of artistry is required sometimes. For example, if you are creating your own brand and you want to give some artistry touch to it you have to do some sketching or drawing.
Of course, you can pay an artist to make your brand sketch designs but it will cost you a lot of money. If you are not keen on spending money then an online tool like Image Pencil Sketch can help.
It creates a pencil image effect on the image that you choose, that way you can get a realistic sketch image without wasting time and spending a penny. For people who do not want to sit still for a long time and spend time, this online tool could be very useful.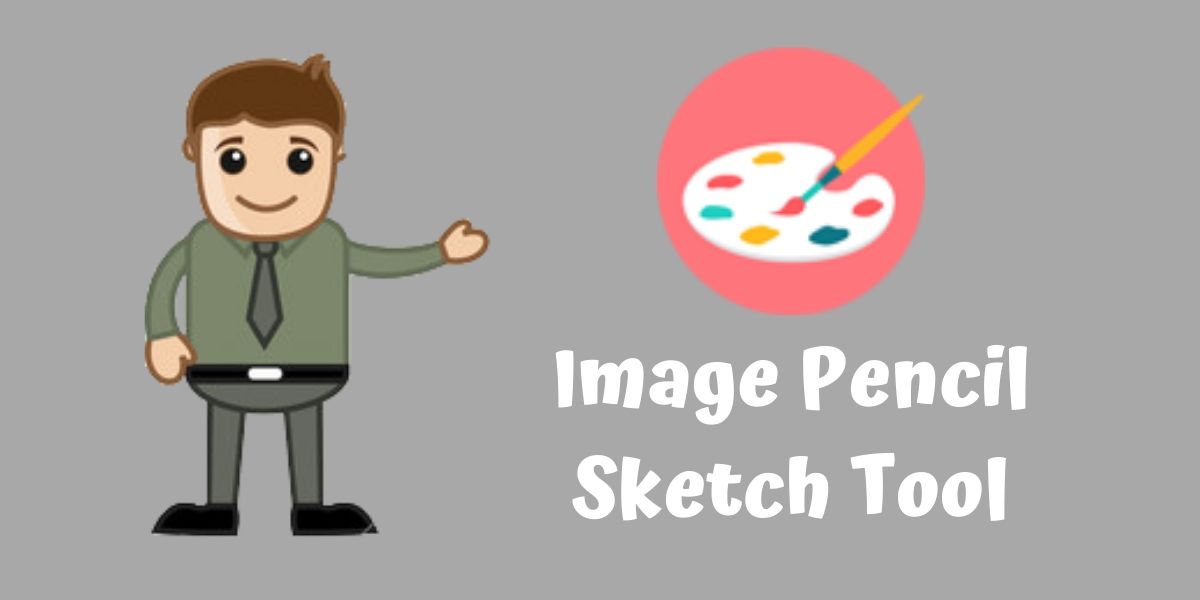 Pencil drawings or sketches have always had an allure to themselves. Everyone who sees them get lost in the creative work and idea of the artist. Pencil sketches are the epitome of simple but gorgeous. It is truly a fabulous art style. Every time people see a sketch they wish to have one of their own but only if it were that easy.
Let's face it, very few people among us are a Picasso. Most people like me don't even know the first alphabet to sketch but that does not make us want a sketch any less. Everyone wants the experience of being sketched in a paper once in their lifetime. So, how to do it then, hire a sketch artist to do your sketch?
Sure, if you have that kind of patience and money. Sketch artists do not come with a discount at all and the time it requires to complete a good sketch is hours. Besides are you even ready to sit or hold still for that kind of time? I guess not.
So, now you must be thinking that, how do we do it then? Where can we get a sketch artist that will do our realistic sketch and that too with less time and money? Simple, the internet is the place for all your solutions and that is where you go for everything else then why not for sketching.
Yes, people, I am talking about getting your sketch done online but the catching point is there would be no artist. It will be a simple online tool that will convert your desire of being sketched into reality. All you have to do is check the internet for a good tool that provides pencil image effect and voila, you have your sketch.
By far the pencil image effect creating tool is the most ingenious tool that has been ever made. It is exciting to know that you can get a drawing or sketch done in much less time and that too without any sitting around. The result you get could not be any less than hand sketching.
The resulted image you get after using the tool is realistic, vivid and so contrasting that it will leave you wondering why you did not try the online sketching tool sooner. In today's world where we are used to getting our work done in seconds, an online sketching tool sure is a good tool to have handy.
But you cannot simply use any online tool available on the internet, because most of them are either fake tools that provide you with no results or they take way too much time than necessary. Therefore you should have a tool that can be trusted with your work and provide you with accurate results. This is where the Image Pencil Sketch comes in aid.
Why Image Pencil Sketch is important?
Making a sketch the old way can take a lot of time and for most people, time is very important. And if you need the sketch effect for website launching or branding effect then saving money is important for you. Therefore, having an online tool that saves time and money handy is important.
The tool also has many important options such as Level steps, Greyscale output image, Line alpha, Lightness, Line thickness, Edge thickness, Line density, and Edge amount.
The Image Pencil Sketch tool is a versatile tool that can save both your time and money. It is a very easy to use tool that gives you results in a few minutes and is totally free to use.
How does the Image Pencil Sketch tool work?
The working of the Image Pencil Sketch tool is easy to grasp. It goes on as:
Firstly, you have to go to the Cool SEO tools website and then type for the Image Pencil Sketch on the search box.
Then, once the tool appears, you have to fill up all the necessary queries in the box like level steps, line alpha, line thickness and density, edge thickness and amount, and lightness.
Then, you can either upload an image to convert drag and drop an image in the given box for processing.
Lastly, after you get the resulted image you download the image. Along with the image, you will get base64 code which can be used for later use.
How to use the Image Pencil Sketch tool?
You can use the Image Pencil Sketch tool for various works. The most common use of the tool can be for photoshopping. A lot of people wish for their picture to be unique and exotic, the Image Pencil Sketch tool can fulfill that wish as pencil sketch pictures appear unique naturally. You can use this tool to convert an image into a sketch drawing so that it appears to be a pencil drawing.
The converted sketched pictures can be used in branding advertisements and also for various small or big projects as sketch drawings create a fresh and down to earth impression. You can use this tool in many ways.
Benefits of using Image Pencil Sketch tool
Some of the common benefits of using the Image Pencil Sketch tool are:
It is a completely free tool that is both easy to use and convenient.
You can make your image sketch-like without having to become an artist.
You get realistic and vivid pictures as your result.
Saves a lot of time and money as you don't have to go to a professional for making your sketch.
Makes your work fun as it can convert your image into something unique and eye-catching. This can be very useful in advertising works.
Conclusion
So do you want the experience of artistry without being an artist, then the Image Pencil Sketch tool is a great option for you.
Other SEO Tools: Online Image Crop Image Compression Tool