Flag Counter

What is a Flag Counter Tool?
The flag counter tool is an HTML code that you can embed with any kind of website or blog. Unlike other tools of SEO and web development, it comes with inbuilt features rather than accessing separately. As the name is illustrating, this tool count visitors on the basis of their countries.
Every time when a person accesses your website, a number will add in the total visitor's list of that country. It is represented by their national flag. User can fully customize this tool by deciding how many country flags to show in the table. That can be top 10, top 20 or anything else. Generally, this kind of tools appears on the bottom of a website.
You must have seen a block showing flags of different countries on websites, it is meant for showing the total traffic of the website. Website owners use this tool to show off their influence over worldwide internet users. Apart from this, we need a flag counter tool for many purposes that will be elaborated in the below section.
Know the Advantages of the Flag Counter Tool
A flag counter tool helps in displaying the accurate number of visitors who went through the content of your website. It is advisable to place this tool on your home page before putting it on the server. It calculates the number of traffic for the first day that implies a huge impact on the reputation of your website.
A flag counter tool is helpful in knowing whether your strategies of targeting a specific country are working or not. It is an overall result of incoming traffic. You can compare the traffic of last month with the current times for estimating how many new visitors are recently joined you.
When you click on this flag counter tool, detailed information about the percentage of every country will display on the pie chart. You can even monitor the number of visitors on a daily basis. The graph will show a comparison with yesterday traffic, 30 days average & the highest record of recent year.
It is so accurate with real-time data that you can also check the country of the most recent visitor to your website. Along with this, the newest country recently started accessing your website will also display on the results.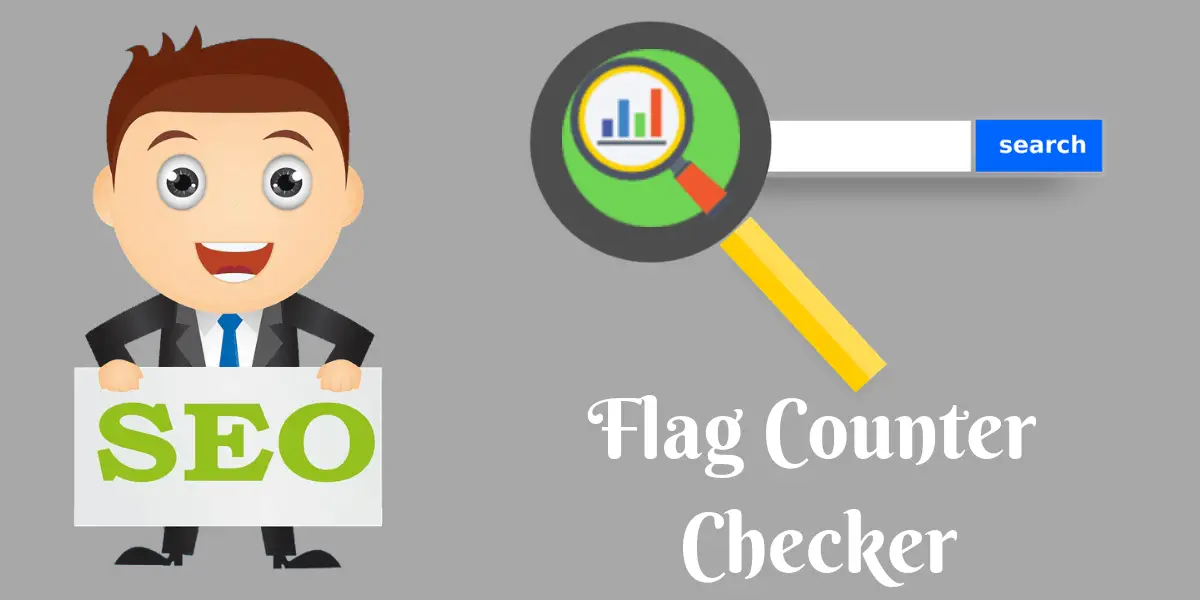 As a website owner or its marketing head, you must be curious who is visiting from which country? For monitoring the traffic, you need a tool that works with high precision of data management. Website traffic monitoring is beneficial for making various plans for its future. If you want real-time information, it is important to embed such kind of tools with your website.
Yes, it is possible to attach a tool of traffic monitoring on your website. For this purpose, you need to add an extension to the website. There are countless options available online offering HTML codes to add in the source code of the website. This is an easy task for web developers to add the HTML code at any corner of the website.
Once it is embedded with a website, there is no need to execute any software or online tool. It will monitor the entire traffic autonomously. It is called a flag counter tool that counts the attendance of every visitor on the basis of his/her country.
The tool is capable of identifying the server of end users & classify the users accordingly. For more details about this tool and its significance, scroll down to read the tool.
Why do we need a Flag Counter Tool?
The flag counter tool autonomously works once you embed with a website source code. It is an intelligent traffic monitoring system that helps you in many ways. Here are some points to consider:-
1. For planning further SEO strategies
Traffic coming from different countries gives you an idea regarding where to target with your new strategies. The SEO experts need a tool that provides real-time detail of traffic. This tool is capable of categorizing the countries in from topmost to lower order.
It means, the country diverting highest traffic rate will be your first preference to focus. Whether it is a website of products or services, you need to customize it according to the interest of a particular country.
For instance, if you are running a blog where maximum traffic is coming from the USA, your strategy will be to focus on the content that is more relevant to the USA.
Moreover, you can also plan future marketing strategies of your website from the data obtained by this tool. While targeting visitors from different countries, you need to change the SEO strategies accordingly.
In short, a flag counter tool can help you in preparing the framework of all upcoming strategies. If you are already targeting a country a primary focus, this tool can tell you about the success or failure from the numeric figures of traffic.
2. For Website owners
As a website owner, some countries must be on your prior target to focus on marketing. After investing heavily in both organic and paid marketing strategies, it is important to check the results. There is no need to become an expert on webmaster or development tools. Simply, ask your developer to embed the HTML code of flag counter tool on your website.
Every time when you access the website, the number of visitors belongs to your focused country will appear in this table. It gives an idea of whether the investment is going in the right way or not. If the traffic is not coming according to your expectation, ask the SEO professionals to make essential changes accordingly.
Importance of Flag Counter Tool
1. Influencing regular visitors
It is very important to influence the visitors towards your website in order to gain their trust. Apart from adding attractive banners & themes, the flag counter is also a big influential factor. If a person sees a huge number or web traffic, it signifies the credibility of your website.
While doing online business, a website is the only way of interaction between the buyer or seller. If you are the seller, it is not possible to communicate with every single potential customer. Only such kind of tools can help in improving the reputation.
2. Making further strategies for targeting
The marketing experts need real-time data for targeting the visitors of a particular area. If the traffic from a country is increasing, the flag counter shows it in its top 10 or top 20 list. In this way, you will get an opportunity to target a new customer base. Whether it is paid or organic marketing strategy, you always need something reliable before targeting the customers.
The flags of every country signify the total number of IP addresses. If they are drastically increasing without making any special effort, imagine the impact of organized marketing strategies.
How to Add Flag Counter to Website?
A flag counter differs from other tools that you can access through websites. Most of the SEO tools are available on websites to access directly but you have to integrate this one with the website. It is the task of a web developer to ensure that the source code is properly integrated & working at the desired location. Here are some simple steps to use it with a website:-
When you open the website, there will be some settings to customize according to the requirement of your website. Set the options accordingly.
In the first option, you need to decide the countries to show that can be a topmost list, a map representing flags or the flags of US states only.
The next step is to choose the maximum number of flags that ranges from 1 to 250. The top 10 or top 5 are enough to display on the website.
You can specify the number of columns for flag rows and the label on the top countertop. The label of "Visitors" word is customizable as per your requirement.
There is a complete range of RGB colors to set specify the background, text color and border color. By customizing the hexadecimal value, you will be able to adjust the table according to the theme of the website.
Specify whether you want to show country labels with the flag or not. Also, it is optional to show the total number of page views including all countries.
When you customize the settings, a specimen table will be given below that how changes. After selecting flag size and all other values, click on "Get your flag counter" to obtain an HTML code.
Copy the HTML code, use webmaster to open the source code of a website and paste it at a location where you want to display the flags. This is an autogenerated HTML code compatible with every kind of website.
Now you can understand the potential of a flag counter tool. It is compatible with every kind of website and highly customizable exactly as per the availability of space.
Other SEO Tools: QR Code Generator Adsense Calculator