Reverse Image Search
Enter a URL

What is Reverse Image Search?
As the name illustrates, the reverse image search is an online tool that brings you back to the original source of an image. It is possible that an image is available in multiple resolutions and customizations that you are unaware of. The images are not like texts that you can type in the search bar and all relevant results will appear instantly.
For the search of an image, you need a more advanced tool capable of searching every single relevant graphic that you are looking for. In this tool, you just need to upload an image from your computer system for cloud storage. The tool will execute the search and bring all possible results available at different search engines on your screen.
Not only for casual fun but this tool also has a great significance for professionals. Below are some strong reasons signifying why we need a reverse image search tool for different purpose.
How does the Reverse Image Search tool works?
It is very easy to use Reverse Image Search tool, just follow these simple steps:
Visit Coolseotools.com and search for a reverse image search tool in search bar.
When you open the page, it will show multiple options to upload the image such as drag and drop, searching location in your PC, entering image URL or choosing from cloud storage options.
Upload the image from any of these sources and execute your search. The tool will bring you similar images result on different search engines including Google, Bing & Yandex.
Select the search engine and you will get all relevant results of a particular image available on different websites.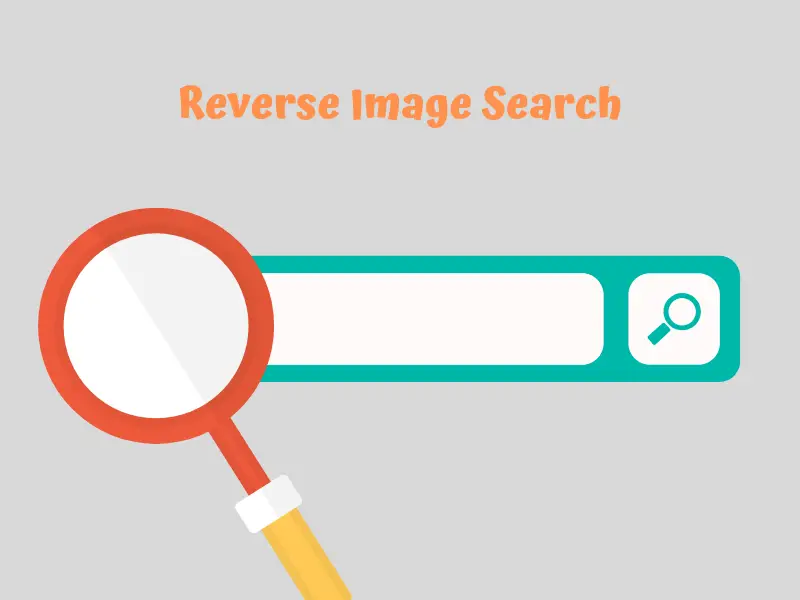 How Reverse Image Search tool changes the way you surf the Internet?
Have you ever seen an image on the internet or in the PC of a person and wish to have its original source where all relevant results are available? The Google search engine has made it very convenient for everyone to find the source of an image and all its similar results. On the internet, you will find countless images shot with a camera or customized in editing software applications in the computer system.
Even a single image is used thousands of times by different people who are using the internet. Some of them use images just for casual fun on social media whereas others utilize them for commercial purposes. After a little bit of customization on the original image, people claim it to be as their own creation.
There is a huge database on the internet containing text, images, videos and various other material which is very hard to search specifically if you don't know about the right technique. Currently, the reverse image search tool is helping a lot in this concern.
This tool is capable of providing you all relevant results regarding an image instantly. Scroll down the article and gain more information regarding its capability and how to use.
Why do we need Reverse Image Search?
1. Checking the pirated copies of your original image
Suppose you have taken a beautiful picture with a camera or created it in Photoshop by investing hours on its perfection. After a few weeks or months, its pirated copies start becoming apparent on the internet. It is your right to know who is responsible for this piracy.
Maybe a single person or multiple users will be using it for different purposes. For stopping piracy, you can ask them to delete it immediately from their social media accounts or website. Plagiarism is one of the biggest issues of current times on the internet.
For identifying the plagiarism in the text, you need advanced tools and most of them are available with premium price tags. However, the image identification tool is completely free of cost. You just need the right way regarding how to use it.
2. Finding the highest resolution of a particular image
Sometimes you like an image on a random website and want to make it your wallpaper. However, the problem is occurring with its pixel quality. It is obvious because the web designers use an image after altering it according to the parameters of a web page.
Maybe, they found the original source but customized the image for their convenience. If you want it in the highest possible resolution, it is important to search for all possible results. This is only possible if you have a reverse image search tool.
With just a few clicks, you will be able to assess all resolutions available on the internet. Choose the suitable one according to the display of your device and set as wallpaper.
3. Finding the original source
Sometimes you get impressed with an image and want to buy it's all copyrights to utilize for commercial purpose. Generally, stock photo websites provide such kind of images but not everything that you are looking for. With this smart tool, you can directly approach the person who has ownership of that particular image.
Not only for any random image but people can also utilize this tool for searching the original source of valuable paintings. If you just saw a beautiful painting on the internet and want it for your home or office, it is important to find the original source.
When you try to find it on the reverse image search tool, all websites containing the same image will become apparent on your search engine. If the painting is available for sale, you can easily find its source, communicate and avail it.
4. Finding fake accounts on social media
You may be wondering why someone else is using your identity on social media. Many people steal images from different accounts and utilize them for creating a fake account. Through these accounts, they engage in illegal or immoral activities.
Especially, the images of girls available on social media are highly misused by people for creating fake IDs. If you are suspecting someone using your name and image on a fake account, the reverse image search tool can find it instantly. Once you identify the fake account, report it immediately and ask the developers to shut that particular account as soon as possible.
Importance of Reverse Image Search tool
1. A great backlink opportunity
From the perspective of digital marketing, you can utilize this tool for identifying the possibilities of backlinking. If your original image is being used by different websites, this tool can easily identify all of them. There is no need to file the case of piracy if they are getting ready to give you proper credits.
Ask the website owner to mention your name in the attributing credits. Also, make sure that they are linking back the image to your website. This is a great Search engine optimization possibility where you don't have to invest heavily in buying backlinks.
2. Educational purpose
The reverse image search tool is also helpful for educational purposes. By finding the original source of an image, people can gain complete information regarding its existence. For instance, you can use it to identify a particular product, place, people or relevant scientific information.
Advantages of Reverse Image Search
If you want to counter the piracy in graphics, nothing is better than the reverse image search tool. It is also a great tool to enhance your knowledge regarding a particular object or personality. Moreover, you can also find the possibilities of digital marketing if utilizing smartly.
Other SEO Tools: Online Image Compression Tool Google Index Checker