What is my Browser
| | |
| --- | --- |
| Your Browser | CCBot |
| Browser Version | 2.0 |
| Your OS | |
| User Agent | CCBot/2.0 (https://commoncrawl.org/faq/) X-Middleton/1 |
What is my Browser?
Browser is a software application specifically meant to run with a working Internet connection. It may open online and perform some basic functions offline but online activity is essential if you want to gain access to the World Wide Web. Every operating system of display devices like PC, laptop smartphone & tablet comes with different screen resolution.
High-speed internet has now become the basic requirement of every internet user because it is serving a lot more than just exploring websites. If you look thoroughly, the entire world lies inside a web browser.
One can play high-resolution videos, store important multimedia and documents on the cloud storage to manage official documents, communicate by just exploring various portals through a web browser. User doesn't need any kind of physical memory in HDD in order to store the files as earlier.
This is the digitally advanced world where people look for everything online. Even before buying something from a local store, everyone tries to gather adequate information regarding a product or service from the internet. Therefore, it is the basic duty of a web developer to check the compatibility with all browsers. The overall aim is to provide the type of browser, version, name, and user-agent.
Why do we need a My Browser Checker tool?
Rather than just knowing the name of a web browser, the web developers need many other pieces of information that are proven helpful in adjusting a website according to specific parameters. The browser checking tool provides you with complete information with technical configurations. There are many lists of browser checker tools that you can use.
These tools are available for free of cost and compatible with all kinds of website browsers. You just need the web address copy and paste it for processing the information. We need a browser checker tool from the perspectives of different professions as mentioned below.
How does my Browser Checker Tool work?
No need to provide any personal input like browser name, the tool will detect automatically the browser and its key features. Try to visit this tool from different browsers and identify the data you want.
Among the most convenient tools of digital marketing, this one holds first place. The proper use of browser checker tool is mentioned below in steps. Take a look:-
The Type of "Browser Checker Tool" in your search engine to find the list of online tools that can help you in checking the specifications of the browser.
For better convenience, some links are mentioned in the above article. Click on any of these links and you will be redirected to a new page.
After just a few seconds of processing, the tool will read all specifications regarding your browser and display them in a table. Here is a list of information that you can expect in this table:-
Browser name
Version of browser
OS Version
User agent
From these specifications, you will be able to make essential changes in the basic compatibility features of a website. Also, using enabled and disabled functions of JavaScript and Cookies will let you know whether the website is compatible with different configurations or not. Make sure that it is accessible in a browser with all possible ways.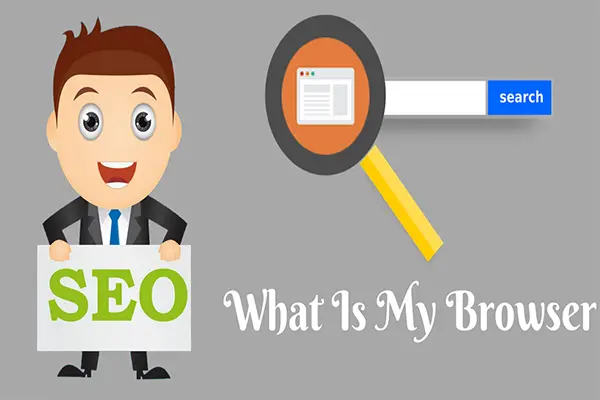 Web browsers and their significance in the World Wide Web
Everything that you explore online whether it is a written piece of text, audio, video, image or any other kind of content requires a platform called web browser. In every operating system, there is a default web browser and multiple options that you can install later from the third party.
For instance, in the operating system of Microsoft Windows, Internet Explorer exists as a default browser whereas Chrome or Firefox can be installed later if you want more customized functions. Google Chrome is currently leading in the market of browsers because of its more powerful and enhanced algorithms that are helpful for both normal internet user as well as web developers too.
The main objective of web development is providing a reliable interface which is accessible from all browsers and every display device. For the customized adjustment of a website according to different display devices, the online resolution tester tools are available.
Similarly, a dedicated tool is required for testing that a website is working effectively with all web browsers. You need some crucial information regarding every browser while checking the compatibility. This a browser checker tool can help in gathering such kind of information. Scroll down to gain more information.
This tool specifies the browser details and features of it. You know there are many Browser in the world and different people access web pages through different browsers like (Chrome, Firefox, Opera, Safari, Internet Explorer etc).
But some of the websites will not load properly in different browsers due to browser incompatibility. So, we developed a tool to help you identify the type of browser and version which helps to load website completely without blocking any javascript.
Why do you want to know your browser?
All the browsers have developed using different Technologies, so accessing web pages from one browser may not be the same with different browsers due to compatibility issue to avoid the issue, check your browser that is compatible to access web pages using our free tool and help the developer to fix the browser compatibility issue.
The Major advantage of this tool is to know the browser and its version for faster access to the website without render blocking.
Importance of My Browser Checker tool
When it comes to the checking of a web browser, it doesn't mean to know its name only. Currently, all internet users know which browser they are using from the watch on the icon. The purpose of the browser checker tool is much wider. The significance of this tool from different perspectives is here:-
1. From the perspective of a web developer
A web developer is responsible for resolving all kinds of technical issues that persist during the development of a website. For instance, some websites can easily run on disabled java scripts whereas others cannot process the page. Consequently, you need to make sure that it is compatible with all kinds of browsers.
A browser checking tool can perfectly serve this purpose. It is capable of providing you information such as enabled or disabled Java and Cookies. Before launching a website, they thoroughly examine all scripts to ensure that it is capable of running on all web browsers. If the website is facing compatibility issue with a specific kind of browser, they rectify the errors in order to provide uninterrupted connection.
2. From the perspective of digital marketers
The digital marketing executives work hard for bringing the rank of the website at a reputed place. In this purpose, they implement both SEO as well as paid techniques. It is no doubt a big investment so the result must also be bigger.
A marketer can implement all effective strategies to bring the rank of a website at the topmost place. If the website is not optimized according to the parameters of a browser, it will not open. Consequently, the website owner will face a lot of loss from the perspective of traffic as well as conversion too.
Due to the incompatibility with a particular web browser, a website may leave much behind in the competition. The URL can trend on the top of ranking but it is worthless if the website is not optimized according to the compatibility of a browser. Rather than opening a website, you will find some errors while loading.
3. From the perspective of an internet user
A typical internet user can also utilize the browser checker tool to make sure that they are using the right version of a web browser. Some online applications require a specific version. As a typical website user, if you are not able to run these applications, firstly, check configurations of your browser.
If your current browser is not meeting the basic requirements for opening a website, its time to replace with a new one. As typical internet users, many people don't have any idea that why their website is not opening is a specific browser. If such problems are occurring with one browser, you can shift to another one.
Also, users can report the administrator of a website regarding its compatibility issues with a particular browser.
Advantages of Browser Checker Tool
There is no need to enter any kind of information if you want to check the configuration of your browser. Just open the link of browser checker tool and it will automatically read the entire information. This information is also accessible through other ways but they are time-consuming.
Here one can expect everything in a table which is relevant to web development and digital marketing. Web developers are accountable for customizing a website according to all browsers.
For better convenience, they need to install all popular browsers. By pasting the link of browser checker tool in all browsers, their default settings information becomes apparent. It gives an idea regarding how to configure a website according to the compatibility standards of different browsers. Try to explore the website in all browsers and check for errors.
Your all efforts and investment of digital marketing until the proper opening in the browsers. The SEO and paid strategies may bring the link of your website on the topmost ranking but what if it is not accessible? A marketer must check the compatibility of every web page on the most popular browsers in the targeted market.
If any error is occurring while supporting your web page, immediately contact the web development team and instruct to make essential changes for the ease of compatibility.
The browser checker tool can provide you with crucial information regarding the browser information. If there is customization like disabling JavaScript or blocked cookies preventing the website to load by implementing the new features to the tool.
Similar Seo Tools: Email Privacy Checker  Spider Simulator