Online Image Resizer
What is an Online Image Resizer?
As the name illustrates, the resizer tool of images is capable of reducing the size to the desired resolution. If you are a web developer or digital marketing expert, updating the website on a regular basis will be an integral part of your job.
On a webpage, you need to utilize the space in a manner that everything looks easy to understand as well as attractive enough to engage the visitors. You cannot upload images randomly without checking their resolution. There must be uniformity on the webpage from the perspective of the text, images, and video links.
The image resizer tool is helpful in making it possible without letting you waste time in using heavy graphics designing software. You just need to upload the image in a particular image resizer tool with drag and drop feature for browsing from the storage space.
Once you adjust the pixel size and another relevant factor with the image, it will automatically generate the image in your desired resolution. We never play any closer attention to the size of images which is very important. Scroll down to understand its detail why every digital marketer and web designer need this online tool.
Optimally Utilizing Online Image Resizer for Better Resolution
If you go a few years back to the past, only dedicated software applications were available to who headed the images. The default "paints" software was a part of the windows operating system but its functions were very limited. On the other hand, photo editing software like Corel draw, Photoshop, and illustrator are very heavy.
Also, their functions are difficult to understand if you are a beginner. After a significant evolution in web applications, some new online tools come to existence. Now you can easily edit an image with basic functions and attractive filters. These online tools are capable enough to provide adequate assistance while preparing an image for updating on a webpage. If you are the owner of a website or a marketer assigned with the job to update web pages on a regular basis, the image resizer tool is a necessary requirement.
A web page contains multiple things including text content, images, videos, and animations. Alone text cannot influence the visitors to stay on a web page for a long time. It is necessary to make it entertaining as well as easy to understand.
This is possible with the help of graphical representation that you may have captured from somewhere or customized with special tools. However, there is limited space on a webpage to adjust different elements. You need an effective tool capable of resizing the image in different resolutions. Here comes the role of an online image resizer.
How Does the Online Image Resizer Tool Works?
An online image resizer is a free tool that anyone can operate after testing for once testing. If you are using it for the first time, the points mentioned below will help in utilizing all functions properly.
First of all, search high-resolution images relevant to your project and save them in a particular folder.
Now open your browser and search for online image resizer tools. Open a few of them and check dear user interface.
You will see the option of choosing files. Either you can select an image from the hard disc space or also can assess cloud storage spaces. However, you may not find the feature of assessing cloud storage in every online tool.
Once you select the image, adjust the width and height pixels. Never forget to take the checkbox for maintaining aspect ratio.
Click on resize image button and your resized image is ready to use for uploading. Keep the same resolution in all images that you are going to update for a similar purpose.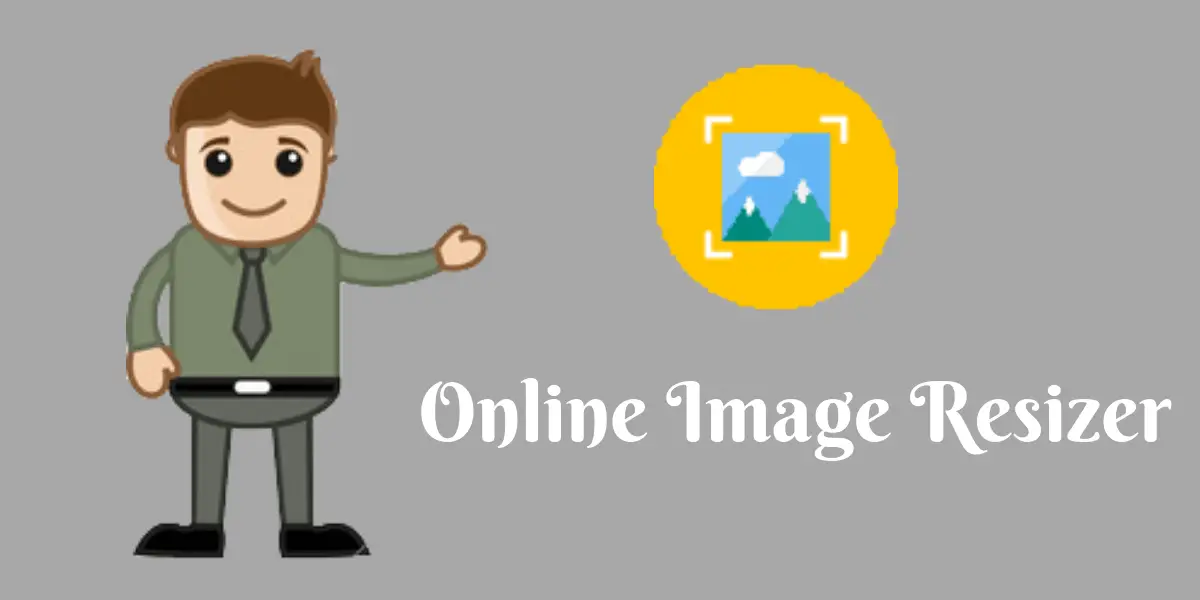 Why do we need an Online Image Resizer Tool?
1. Optimizing the speed of a website
As a digital marketer, you always struggle hard to improve the quality of a website from all perspectives. The crawlers of Google consider every single factor that is affecting the ranking of a website. Image is a multimedia content that you need to check always before updating on a web page.
The ultra HD and 4k resolution images look very stunning but they are also responsible for reducing the speed. While processing the request of a server, every single factor on a webpage is considered. If your page is heavy because of high-resolution images it will take too much time for loading.
Consequently, it badly affects the user experience. Even after using the high-speed data plans if the web pages take too much time for loading, the users will never visit again. In most of the times, heavy images become the core reason of high mountains rate even after implementing all other SEO strategies perfectly.
2. Representing an image without cutting from anywhere
This is an online image resizer tool meant for reducing the size without cutting or editing from any side. Rather than cropping the image from various dimensions to reduce its data occupancy size, the tool reduces its pixels. If you have a high-resolution image, resizing is not going to ruin its weaving quality. The tool asks you do you choose the pixels that can be reduced lower than its half size.
Even after reducing its data occupancy size to half, you will not find any kind of compromise with the viewing quality to an extent. Before 20 convenient online tools, the only way to resize the pixel value of an image was through Photoshop tool. The scenario has changed now and more convenient web applications are coming into existence. This online image resizer is undoubtedly one of the most used tools by its professionals.
Importance of Online Image Resizer Tool
1. Web pages decorum maintenance
If you are not maintaining adequate decorum on a webpage, it will look ugly and nobody visit again. Fitting images of any resolution anywhere without following a particular format badly influence the user experience. Nowadays, most of the web pages are already customized in a regular format.
You just need to copy and paste the objects on that particular page. However, deciding the quality and resolution of multimedia contents totally depends on a person using a content management system.
You can set a parameter of image size for the entire website. For instance, if you are keeping the resolution of every title image 800x800 on all of the web pages, the website will appear with a professional look.
If you are doing online business, website quality is the only way to show professionalism. If an organized content of your website looks like a project of school children, consider it incompetent for influencing potential customers.
2. SEO optimization of page
For a well SEO optimized page, it is essential to maintain the quality of the user interface. Also, loading speed test is essential to make sure that potential visitors can easily access the desired content. If you are losing the number of visitors just because of slow loading, image resizer tool will surely help in solving the issue.
Advantages of Online Image Resizer
The online image resizer is a graphic customization tool that simply allows you to reduce its memory size while maintaining the aspect ratio. With its original aspect ratio, a lightweight image is helpful in improving the loading speed of a webpage.
Other Seo tools: Online Image Crop Reverse Image Search