Bulk Domain Availability Checker
Bulk Domain Availability Checker
As the name is illustrating, it is a domain name finder tool that you can use online through many websites. In a Bulk Domain Availability Checker tool, you can avail results generated for multiple names at a time. Even some tools allow you to search the domains with 100 names at a time.
Basically, this tool is meant for giving shape to your imagination. It is possible that the domain you are looking for is already owned by someone else. In this situation, you can go with the option of different TLDs (Top-level domain) i.e. .org, .info, .co, .me, .ws etc. If still, you are not able to find a suitable, make a slight change in your search term and find it again.
The bulk domain checker allows you to enter all possible names at a time. For instance, you can enter multiple names suggested for business at once. The tool will show results that are relevant to every single name. It will save a lot of time that you waste in searching the domain name one by one.
Are you setting up a new online business and doing preparations regarding its overall complexion? The first thing that every business requires is a unique name that keeps it separate from the crowd. The trend of doing online business is currently blooming to its highest level. You can see hundreds of websites offering the same products or services, only their names differ.
TLDs Domain Name Search
Before you go further to the development and launching on the server, you need to give it a name. While giving a name, make sure that it is easy to pronounce and comprise some influential meaning. Once the business name is decided, its time to search a domain name representing your website.
It is exactly the same as your business name. If you are searching a domain name irrelevant to the business name, people will not be able to find it.
For searching for a domain name, there are some online tools available for free. You just need to enter the business name and they will show all possible results available for sale. There are hosting service provider companies where the price of every domain differs. Even the TLDs of a domain name creates a huge difference in its price.
Suppose you are searching for XYZ.com, & its price is 100$, it is possible that the price of XYZ.info will be just 10 or $20. For availing all possible options, you need to seek help from a bulk domain search tool. Here is some crucial information on this tool that you need to know.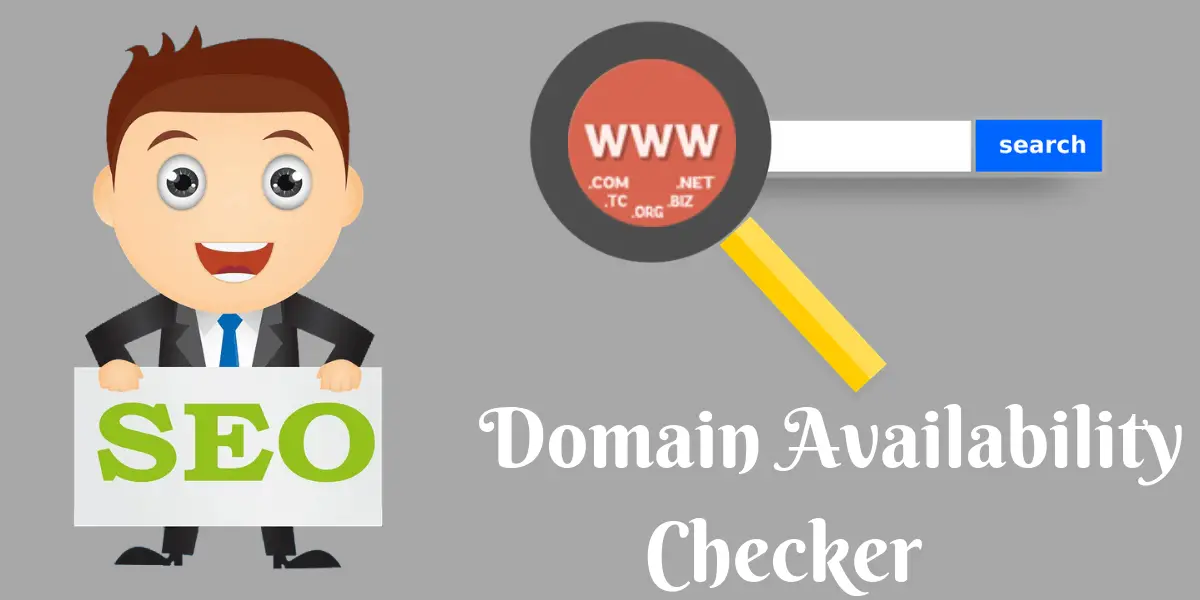 Why are domain names important?
Domain names are important because, it is the first impression that your potential visitors search for you and your website while online.
Domain availability checker allows you to check for domain name availability and register an address for your new website. There are two ways to check if a domain name you want is available
First type the URL or domain extension into Domain Availability Checker (max 20 links) tool. You will get the answer after submitting if the domain can be registered or not.
Secondly, you can search for the domain names that are not available to register in Whois lookup. 
It's important that you do some research before choosing a domain name as it will be helpful when it comes to set-up your website. The Domain Availability Checker tool immediately checks if the domain name is available for you to register and also provides you several domain names choices to choose from.
Additionally, it also displays you the domain names that are used by others but are free now to register. After you find a domain name, you can easily set-up a website, build an online store, get an email address and host your blog for your business.
Why do we need a Bulk Domain Availability Checker?
The bulk domain availability checker is useful from several perspectives. You can consider it as the foundation of a business. Once you decide a name, people will recognize your business with this name only. It is a beneficial tool from many perspectives as mentioned below:-
1. To give a distinctive identity for online business
Customers identify a business only from its name & logo. The logo formation is also based on the domain name. Therefore, you may consider the domain name as a basic requirement of an online business. As mentioned above, there are countless businesses similar to you already doing their business online with the most relevant names.
You cannot claim a domain name which is already taken. However, it is possible to find other domain names that are identical to your business. The bulk domain availability checker helps a lot with this concern.
2. For the ease of searching all possible results quickly
In this tool, you are free to enter all possible names at a single time to know which is the most suitable domain available for sale. It is possible that the name you are searching is not available or its TLDs are not ass per your expectation.
In this situation, you can enter all possible business names in your mind. This tool will process the request and provide the most relevant results in just a few seconds.
Importance of Bulk Domain Availability Checker
1. Cost-Efficient
The bulk domain checker tool saves a lot of money that you can utilize in other business activities. There is a huge difference between the prices of domains identical to each other. Just the difference of a dot, alphabet or TLD can increase the price of domain almost 10 times higher.
Before choosing a domain for your business, it is important to consider all possible options. This tool is capable of searching available domains of multiple names in a single time. You can compare the price of every domain before buying.
2. Help in searching a new identical domain while shifting
Circumstances occur when you decide to shift a website somewhere else. While changing the server, there is no need to change the URL. However, the bulk domain checker is needed when you want to change the URL.
If you are looking for a much better name and want all possible options in one place, nothing is better than this one. Whenever you try to shift the website, it is important to decide on a new name which is easy to remember for customers and identical to the old business too.
3. For the ease of end-users
There are countless options relevant to a single domain available online when you search through a dedicated tool. While executing your search, keep one thing in mind that you are doing this all for the ease for end-user who is going to access this website. Therefore, the domain name must be easy to pronounce and remember.
With a bulk domain checker, you can have multiple options for choosing a name. Also, the domain name must be short & easy enough to utilize for marketing without any issue. While preparing SEO contents, it is very convenient to rank an easy & short domain rather than a complicated & illogical one.
How does the Bulk Domain Availability Checker work?
The bulk domain availability checker tool is a kind of search engine for domain names. The domain you are looking for maybe already occupied by someone but there are many good alternatives that you can consider. This tool can help you is finding all possible options with just one click. Here is the complete process of using it:-
First of all, you need to decide multiple names for a new business It helps in identifying all possible options.
Search online "Bulk Domain Availability Checker" to find all service providers. Most of them are hosting service providers. After finding a suitable name, they also help you in setting up the entire business with a responsive website.
Enter all the names that you have decided at once by adding a comma after every name. Some tool prefers separate line for every new domain name you are searching. Press enter every entering every single name to create a white space.
In front of that entry box, you will see a list of TLDs such as .com, .co, .biz, .us, .in, .tv etc. Currently, around 100 TLDs are available to choose from. They can also represent your business. For instance, a travel website can choose ".tours" TLD or an e-commerce portal can choose ".shopping" as TLD. It is also helpful for potential customers to memorize easily.
Click on the checkboxes of TLDs that you want to consider in the list. The domains ending with ".com" will be more expensive than other available options.
Once you enter all relevant names for business and their Top-level domain, click on the submit button to execute the search.
Within a few seconds, you will be able to see the results representing all available options relevant to your search. It only supports 20 URL's to search with particular TLDs.
After deciding a domain name, choose a hosting plan according to the requirement of your business and proceed with further web designing & development process.
Always remember that the domain you are selecting for a website is going to remain as the identity of business forever. Choose it wisely.
Advantages of Bulk Domain Availability Checker
You will find a large number of online tools for the purpose of searching for a suitable domain name. Actually, all of them are connected with an algorithm that identifies which domain has already sold out and which one is remaining.
Some tool only provides the options of domains whereas others offer hosting services too. The main objective of using this tool is saving as much money as you can. As mentioned above, there will be a huge difference in price between ".com" & ".co".
You can get the advantage of this option while selecting a domain name. Rather than searching different names separately, it's better to enter every name is a single string. It is a time-saving process.
Also, you will have options to decide the easiest name that potential customers can easily remember. In simple words, this tool is essential for setting up the foundation of your online business.
Other SEO Tools: Domain Age Checker  Whois Lookup Tool