Website Links Count Checker
Enter a URL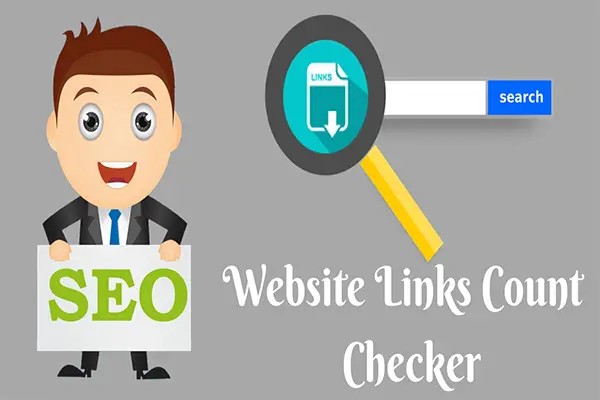 The main purpose of the website links count checker is to identify on many links are there in site including internal links and external links. It specifies the total links on the particular website so that it is to be reviewed for optimizing.
Link building is one of the key SEO factor and most tricky part of SEO success all you need to follow guidelines to create link building with both do-follow and no-follow techniques will have a good impact on search engine rankings.
The tool is specifically designed to identify both internal and external links appeared on the page. If your content is less and having more internal links will affect your seo rankings slowly over a time. So, ensure to maintain the right amount of links to boost seo visibility in search engine.
If your site has too many duplicate links, then there is a chance of decrease in your organic rankings. So eliminate as much as repeated links and use only unique links to gain genuine authority for your site.
What are internal and external links means?
Internal links or nothing but interlinking all the pages one and another creating a strong bond between the pages. So the user and search engines can identify, understand the pages according to the technical SEO terms.
External links to the links given from one site to another in a form of anchor text to pass a value along with your content. To use the tool just specify the URL and click submit button then you are good to go.
If you want to identify a number of links appeared on your page, just use our link analyzer tool to know each and every link with a do-follow or nofollow message. And even you can export into. CSV format for analyzing the links in an easier way.
How to use website links counter checker tool?
It requires 3 steps to follow the process of the tool
Enter the web page url in the text box to find both internal and external links
Enter the captcha code in the box.
Click submit button to analyze the links
Benefits of using links counter tool
You can identify number of internal and external links in a matter of seconds
Works faster and helps you to finds total number of links
Reduces time to count a number of links in the web page.
You can check unlimited number of web pages without any restriction
Similar Seo Tools: Broken Link Checker Class C IP Checker