Page Size Checker
Enter a URL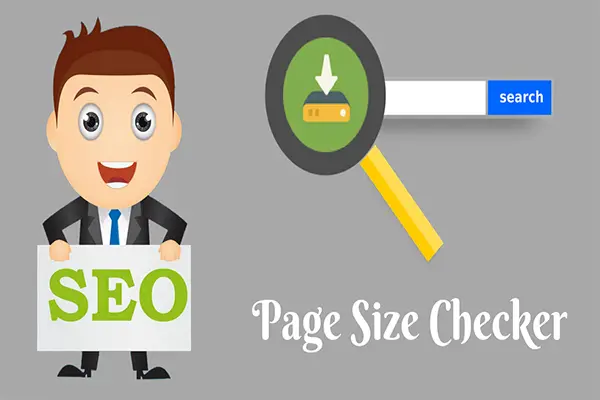 Most of the website developer's focusing on improvement of website speed because it is one of the key factors for Search engine optimization and user perspective to increase conversion rates. In order to improve website speed, the size of the web page should be reduced from MB to KB to load faster compared to other sites. This can be achieved by compressing all HTML, CSS, javascript files on the site to load faster, if a website loads slower than competitor site below 2 seconds then the visitor will leave the website immediately and continue to search other sites for information.
The size of the page is very important to load faster and ranking as well. If your page is overloaded with images and content, the size may increase in loading speed and makes user frustrated. There is a need for checking every web page size using our free online page size checker tool and analyze the size of the pages to be reduced to smaller page size. Most of the professional blogs will write more content, plenty of high-quality images, HD videos, awesome web styles and other elements will take a huge amount of size to load the website quickly. In order to identify what is the exact size of each web page, you need a page size calculator to know the amount of kb is taken exactly. So, we bought a page size checker from Cool Seo Tools to identify exactly web page size and helps the website owners to make necessary changes to increase website speed.
How to use page size checker tool to know the web page size?
It is very simple to use by copying entire web page URL and paste into the respective text box, click submit button. Within a matter of seconds, Our tool provides faster results of web page size in both parameters kilobytes(kb) and bytes(b). If your web page size takes more than 53 kb - 60kb, then you should probably decrease the size and meet the seo guidelines to improve the site loading faster, higher ranking and maintain a lower bounce rate of your website.
Similar other Seo Tools: Source Code Viewer Website Speed Test