Text To Speech Converter
Enter your text to speech
What is Text To Speech Converter?
The text to speech converter is a revolutionary tool that is going to change your perspective for using the internet. There is no need to stick on the display for hours to read long text details. Whether you are a student or a professional, continuous study of new things is essential for improving skills.
The text to speech converter tool works with the help of bots that translate the entire content with the help of a special algorithm. When you copy the text content or submit a text file in this tool, it just takes a few seconds to convert the entire content into the verbal format.
Either you can listen to it right through this tool or download an audio file. Most of the tools available online are free to assess and create MP3 files that you can easily listen with any audio player without requiring an internet connection.
In some tools, they also provide the option of voice changing that you can set male or female. Once you convert text content into speech, it will be conducive for various purposes as we are mentioning below in points.
How does the Text To Speech Converter tool works?
Search for text to speech conversion tools and select topmost ranking website.
When you open it, blank space will appear to enter your text. Some tools also offer you to upload the entire text file with drag and drop features.
Enter your text, click on the play button according to your convenience and download your video.
The tool will take hardly a few seconds to process your request and start speaking. It is advisable to plug in headphones for listening to every single detail carefully.
Choose a tool that also provides downloading feature in MP3 file format. If necessary, download the content to your mobile and listen to it anytime.
Knowing the Right Use of Text to Speech Converter Tool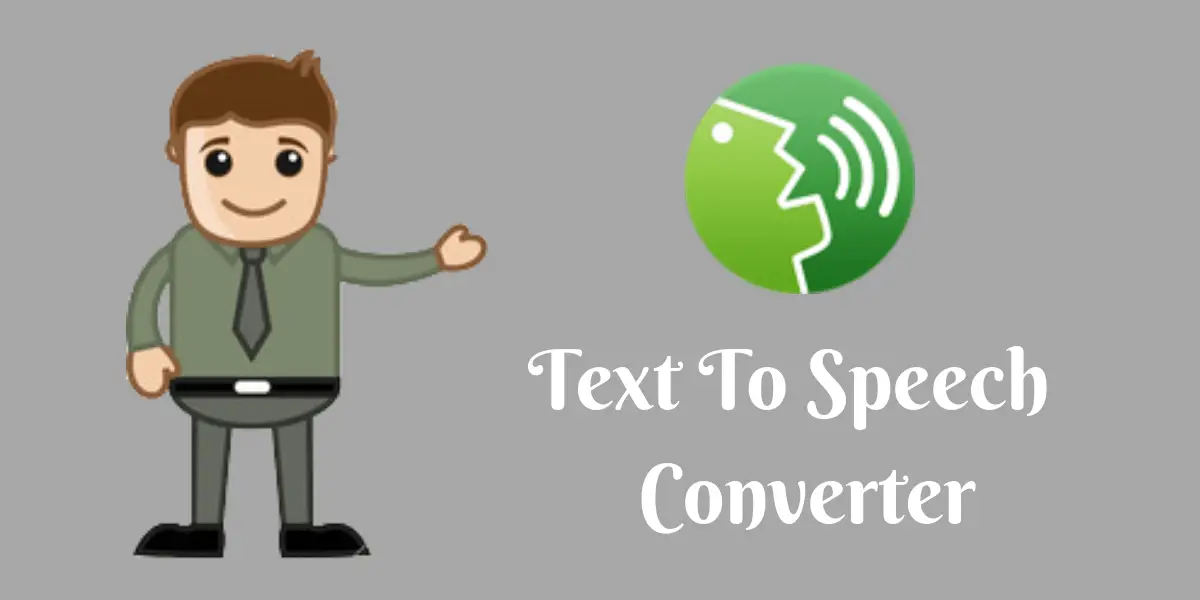 The internet is getting smarter day by day because users are contributing a lot to make it learn faster. The artificial intelligence is evolving so rapidly that your computer system can easily recognize the voice of a person or convert text into speech. Listening to a piece of content consumes less time as compared to reading it.
Listening saves half of your time as compared to reading if you examine carefully. Suppose an article seems interesting to you, but there is not enough time to read it entirely till the end.
Sometimes, you need to read an important file, but other tasks are not letting to do it. In such kind of situations, the text to speech converter tool can help in a better way. Yes, it is possible to convert the entire text content into the verbal format.
You can listen to the entire text while walking, eating, running, or doing any other regular task. Sounds interesting? Yes, it is but, most of the people are still unaware of utilizing this tool. Here is some crucial information that you must understand before using this text conversion tool.
Why do we need a Text To Speech Converter tool?
For study purposes
Students need to read and understand long chapters day and night. Nowadays, books are trending that you can easily store in the physical memory of the computer system or smartphone. Also, a lot of study material can be found on the internet to read.
However, it is not always possible to have adequate time and space for reading. Using text to speech converter tour is very helpful in simplifying the lives of students.
The entire study text material they want to learn can we converted into audio format. After conversion, you can plug in earphones and listen to it anytime and anywhere. Even if there is no light, students can study by listening to it.
The playback features enable them to play pause and rewind the content for better understanding. There is no need to carry every book everywhere are sticking with display devices like smartphones and computer systems all day. Listening to the same content, it makes it more convenient for understanding.
For saving time
If you notice, listening saves more than half of your time as compared to reading. Why waste so much time to read the entire article or report if you can easily listen to it. The text to speech converter repair and audio file listen to it later or you can also start listening instantly after pasting the text in this tool.
Suppose you have to read an important file before reaching office but also need to drive. Reading and driving altogether is not possible. However, listening to this content while driving is convenient. You can play the converted audio file with your car's music system. It saves a lot of time as well as keep you up to date with the latest and crucial information.
For helping blind people
You can help someone to study who cannot see. No doubt, Braille script is available for blind people, but it is not efficient as text to speech converter. This online tool is a revolutionary invention for people who want to learn but feel helpless because of the lack of vision. If you know someone, help them with this tool.
Convert their important study material into audio files and save in a device that seems convenient to operate for blind people. They can easily study the entire subject by listening rather than struggling hard to arrange other alternatives.
For influential presentations
Nowadays, you may need to prepare a presentation anytime and anywhere. Gone are those days when PowerPoint presentations were in trend. Time has now completely changed and new innovative techniques of presentation are coming into existence.
It is not just a formality but your chance to influence others with innovative ideas. Therefore, you need to add every single effort to make it impressive as well as easy to understand.
For this purpose, text to speech converter tool can help you. Along with preparing text presentation with graphics compilation, you can also add an audio file containing the same information. Most of the people must be aware of this idea, which can be very helpful in seeking attention among the crowd.
Importance of Text To Speech Converter tool
Understanding the right pronunciation of spellings
Sometimes, the text content is so complicated that you feel uncomfortable to pronounce the spellings. If breathing becomes difficult, it's better to make the arrangements for listening. This speech conversion tool is capable of pronouncing every single spelling in the right way.
Listen to the text content in audio file format, rewind the speech and you will easily understand the right way of pronouncing difficult spellings. It is very convenient to find the meanings of difficult words but speaking them in the right way was a little bit difficult. With this innovative tool, everything has now become very convenient, even for beginners.
Prevent eyes from strain
Nowadays, most of our time is passed by facing display devices, whether they are smartphones, computer desktops for televisions. Spending a couple of hours with these display devices results in eye strain that ultimately affects your vision. Also, some people reported a headache by spending long hours with monitors.
The text to speech converter tool can reduce this time. It is not necessary to read everything displaying on your screen if you can directly listen to it. Convert the important text files into MP3 format and listen to them comfortable while closing your eyes and relaxing on a chair.
Advantages of Text To Speech Converter
The information mentioned above is enough to make you understand that this is a revolutionary tool. You can utilize it for multiple purposes according to the convenience. Students, blind people, professionals, and any random person can use text to speech converter for simplifying the tasks of daily life.
Other SEO Tools: Advanced Word Counter