Password Encryption Tool
Password Encryption Tool - Safeguarding you from Hackers
Cyber security threats are rapidly increasing all over the world because hackers are becoming more advanced. When a new security technique comes to existence, hackers find its breakthrough and make the security measures vulnerable again. Security of password has become one of the biggest issues of current times.
People use strong password generator tools for making a tough combination of alphanumeric and special characters. To an extent, it is helpful in strengthening the security of account but you cannot fully trust a strong password to safeguard your account. Especially when it comes to the security of a website, you need to be extra attentive because this is your online business.
Countless rivals must be competing with you on the internet using both ethical and unethical strategies. it is not possible to identify all of them but you can stay safe from potential threats. It is possible with the help of a password encryption tool. The encryption is a process of translating data into a secret code. In technical language, the data that we encrypt through online tools is called ciphertext.
For more information about password encryption and its process, you need to scroll down the page.
What is Password Encryption?
Data encryption with a strong password has become the need of the hour because your website always remains on the risk of hacking. There are computer algorithms capable of encrypting the password or a string in the best possible way. Currently, two types of encryptions are in trend i.e.
Public key encryption
Symmetric key encryption
Both of them works completely opposite. In public-key encryption, anyone can assess the key to encrypt but its decryption key is only available at the receiver party. On the other hand, symmetric encryption involves the same key for both encryption and decryption. The cryptographers created algorithms that secure the password with different bits of security. Currently, 64 bit, 128 bit, 160 bit, 256 bit and 320 date security encryptions are available to safeguard your websites.
The online password encryption tools generate the hash value exactly like blockchain. before encryption, you need to create a strong password and check its strength with the help of a strength checker tool. After that, encrypt it with a password encryption tool to ensure the utmost security. With the help of free online tools, this process has become very convenient to all internet users. In the points mentioned below, we are going to understand the types of encryption and their benefits.
Why do we need the Password Encryption Tool?
It is a clear fact that we need a password to safeguard some of our information that can be available in the form of data. A normal or weak password is always vulnerable to hacking. After making a complex combination of alphanumeric and special characters, your password strength can go higher. Adding encryption feature to it increases the difficulty for hackers.
Before encrypting a password for your website or any kind of account, it is important to understand the different types of encryption you can avail. Here is a complete list of password encryption types that you need to read.
Sha1, sha224, sha256, sha384, sha512 (Produce 160-bit hash value).
Gost:- Gost is a 256-bits hash value algorithm developed
crc32, crc32b - These are two different algorithms. CRC32 is a frame check sequence and CRC32b is known as implementation of consistence algorithm.
Joaat:- A non-cryptographic function like fnv 
 haval128,3: - This algorithm can generate a hash value of 128 to 256 bits.
DES:- This is called the Data Encryption Standard algorithm that transforms a fixed length of string into a cipher text made by complex operations.
 MD5:- This digest algorithm generates a 128-bit hash value for more secure encryption.
Whirlpool:- This is a strong 512-bit hash value generator for passwords and signatures encryption in various corporations.
snefru, snefru256:- This is a 128-bit and 256-bit hash value supported algorithm encryption.
fnv132, fnv164 - The two encryption codes is used provide hash algorithm on your strings.
ripemd (128, 160, 256, 320) This algorithm has 4 different sizes i.e. 128, 160, 256, and 320 bits.
A good password encryption tool considers the security algorithms for encrypting your data. We need it for various purposes as mentioned below in detail.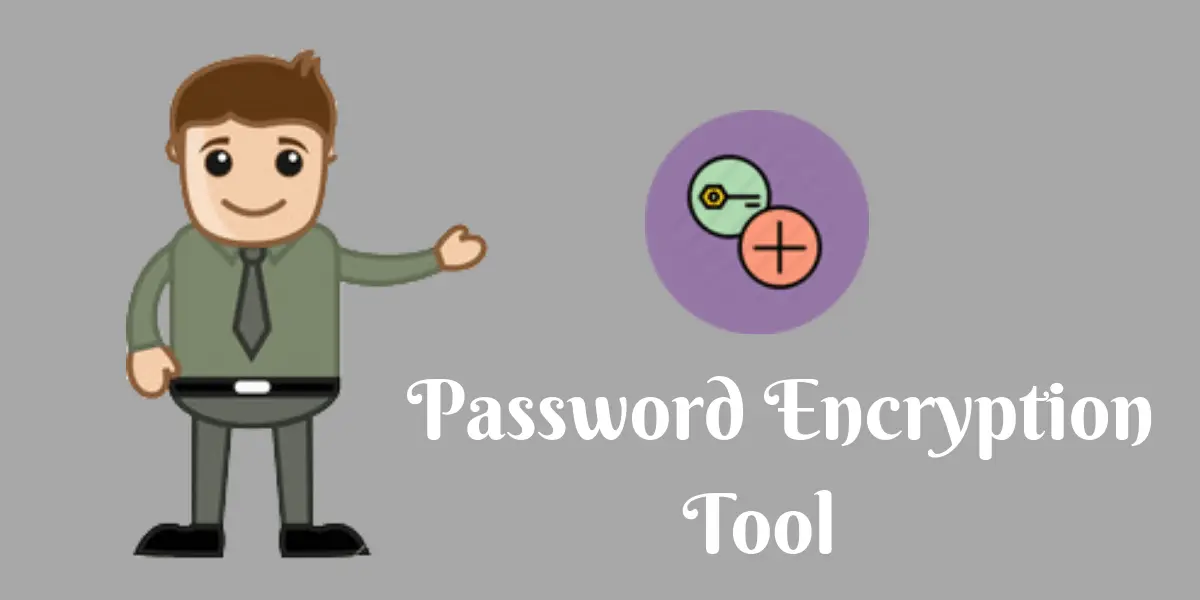 1. High-level data security
Data security has become the crucial need of current times where everything is vulnerable without cybersecurity protection. At the professional level, there is a huge significance in protecting sensitive data from the hands of competitors as well as cybercriminals. Currently, encryption is one of the securest ways to safeguard your data. Numerous algorithms are available to encrypt the passwords by obtaining a particular value.
Currently, 256-bit encryption algorithms are highly in trend because of their complications. The hash value is exactly generated like the encryption of data in a blockchain. Hash strings containing 32 characters including hexadecimal numbers makes it difficult for hackers to decrypt the password. you just need the help of an online password encryption tool that can provide multiple algorithms for encrypting purpose.
2. Maintain your personal privacy
most of our personal life has also shifted towards the virtual world of the internet. Most of our details including personal preferences, conversations, video interactions, and various multimedia files remain on the internet or in our computer systems. It is important to safeguard the entire data from the vulnerabilities.
Encryption keeps you anonymous while assessing the internet. it keeps you away from the surveillance of both cybercriminals as well as government authorities too. A well-encrypted password enables you to store crucial information and utilize secure leave whenever needed.
3. Helpful in device protection
Not only for the protection of your online accounts but password encryption is also helpful in safeguarding your devices such as computer system and smartphone. The processor works exactly like you generate an encrypted password for or your website account.
Importance of Password Encryption tool
Encryption is the most powerful tool of current times that can ensure the maximum security of your data on the internet. Generally, we create a password by combining our first name, last name, date of birth or lover's name. hackers can get such kind of information from your social media accounts and utilize for cracking the passwords.
Therefore, it is essential to use an advanced encryption tool that can ensure the maximum difficulty of password. After using a strong password generator tool to generate a complex set of characters, you can encrypt them with this tool. Whether it is your professional or personal life, password encryption technology is helpful in safeguarding you from maximum possible vulnerabilities of the internet.
How does the Password Encryption tool work?
You can easily operate a password encryption tool by following these simple points.
First open a free password encryption tool from the home page.
You will be asked to enter the password which is going to be encrypted. Type it or paste the password.
Click on the go button and your password will be encrypted in various algorithms. The hash value of these encryptions ranges from 32 bit to 512 bit. Choose the most suitable and security algorithm and copy that encrypted password.
Advantages of Password Encryption Tool
If you are a professional whose maximum data remain on the internet, it is essential to use a password encryption tool to safeguard it from all potential threats. Cybercriminals also keep an eye on your personal data which they can sell to third parties for earning big profits in return. A well-encrypted password can help in keeping all these unwanted activities away from your accounts.
Other Seo Tools: Strong Password Generator