Apps Rank Checker Tool
What is Apps Rank Checker?
The Apps Rank Checker is an online tool that is present in the Cool SEO tools website. The website has a lot more SEO tools to make your search engine optimization easy and they also provide you with professional-quality SEO analysis and the Apps Rank Checker tool is one among them.
The Apps Rank Checker tool helps you check the positions of your app both globally and in local search. It is truly a handy tool to have if you want to keep track of your app's position or rank. The Apps Rank Checker tool is very easy to use and is quite versatile at providing you results.
Why do you need Apps Rank Checker tool?
Keeping track of your app rank is very important if you want your app to stand out among a million others. App ranking shows how likely it is for potential users to like and install your app. Since, app ranking is a combination of several factors like average rating, number of ratings, and install it says or vouches for the overall usefulness, awareness, and satisfaction of your app.
Therefore keeping track of your app ranking is very much needed and this is where the apps ranking tracking tool can help. It is a very versatile and easy to grasp app that can do your tracking work in seconds.
Why Apps Rank Checker is important?
Most of the businesses today rely on apps to do most of their work. A lot of businesses may be small or large, have apps of their own, and keeping track of the app ranking is essential to know that your app still has the potential to attract users. Therefore to have a tracking tool handy is very important.
An Apps Rank Checker is also important to check the frequency of your app. Regular checking of the frequency or ranking of your app can give you the level of detail you need to be able to act fast when you see a drop. A good rank tracker can help you with regular tracking of your app and hence keep you updated on your app progress. Therefore, a good rank tracking tool like the Apps Rank Checker tool is important.
How does Apps Rank Checker tool works?
The working of the Apps Rank Checker tool is quite easy to grasp. The process goes on as:
Firstly, you have to go to the website and type for Apps Rank Checker tool in the search box.
Then, you fill-up the form that appears before you with queries like country name, category, max result, and types.
 After you have filled the form according to your need, you click on the submit option.
Your result will appear before you with the rank number, app name, developer, etc.
You can try on a new query if you want to.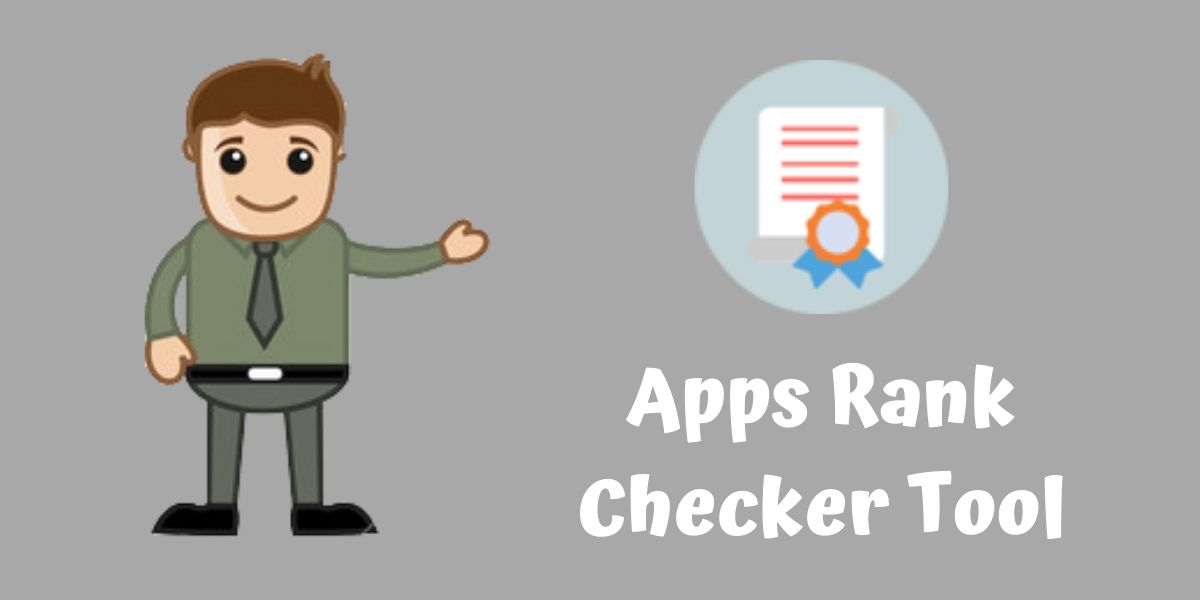 How to use Apps Rank Checker tool?
The most common use of the Apps Rank Checker tool would be to track the rankings of an app. You can use this tool to check the rank of your app to know its potential in the market. Keeping tracks of your app ranking is very essential as it determines the future of your app and also indicates how likely it is for your app to attract potential viewers.
To make your SEO campaigns stay on track and locate the room for improvement, you have to regularly check the frequency and keep tracks. In this case, the Apps Rank Checker tool can help you immensely.
Apps have become the functioning points of people today. You simply cannot live without them. You need food, the apps are there to help you. You need to do grocery shopping or any shopping the apps are there to help you. You simply cannot complete work without the use of an app. Apps not only help you in your time of need but also are the earning place for some people.
There are hundreds of apps available in the popular app stores like Apple App Store, Google Play, and Amazon Appstore. The apps there will help you out in any quest you want. You need a recipe book for your cooking, it is there or if you need an online tutoring app to help you out with your math problems, it is there.
There are at least a hundred apps for your every need. But then the question arises, how do you know which one is better?
Not knowing about something before you get it is the worst feeling in the world. If you don't know about an app before installing it then how would you know if it does the right work for you? If the app doesn't do what it is supposed to do then it will be a waste of time for you or should I say waste of data.
This is where the app ranking comes to aid. So, it is quite common that if you want to know about something you would obviously ask around about it to people who have already got it so that you get an idea. The app ranking does exactly that for you but in a much-advanced way.
App ranking is the listed position of an app in an app store or marketplace. App ranking of an app is done by counting its number of ratings, the number of installs, calculating trends, or how fast the app is growing and how many stars it has got.
So, by app ranking, you can get the complete story of an app, how popular or trustworthy it is. You can make your decision based on the app ranking itself. So app ranking is important if you want to stand out among millions.
Since app tracking is so important for your app to stand out and catch attention, keeping a track of the app ranking of your app is important as well. This is where the app rank tracking tool comes to aid. The app rank tracking tools are online tools that help you keep track of your app rank in an app store. The Apps Rank Checker tool is one among them.
Benefits of Apps Rank Checker tool
Surely there are a lot of benefits to using the Apps Rank Checker tool but some common ones are:
You get to keep track of your app's rank with less process and completely free.
You get an insight into the most popular apps in the country as the apps rank are displayed based on their popularity.
It is an advanced apps rank tracker tool that enables you to analyze and track for efficient strategy optimization.
The Apps Rank Checker tool delivers accurate easy to grasp data from every major and minor search engines.
The Apps Rank Checker tool helps your app to rank well in the app store search engine by providing you with regular track information.
Conclusion
By now you must be sure about how important rank tracking of your app is. So the Apps Rank Checker tool is no doubt the best online tool for your app's rank tracking because it is not only convenient to use but also free.
Other SEO Tools: Adsense Calculator Flag Counter