Webpage Screen Resolution Simulator
Enter a URL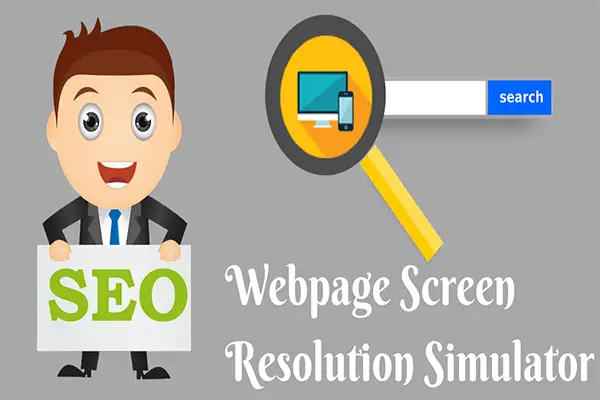 A webpage Screen Resolution simulator tool will help you test your site with different resolution sizes to check responsiveness using our free tool.You can check in real time by entering your url http://www.website.com or http://website.com, then select the required resolution size to test and click check button to simulate your site.
The tool is completely free to use without downloading any external software, the tool supports all kinds of top browsers like (chrome, Firefox, Opera, Internet Explorer(IE)-11 etc) with any type of operating system.
Nowadays webpage should be responsive for all devices like desktop, tablets, smart-phones and other devices. With the help of Screen Resolution Simulator, the user can able to check different resolution size for the web page using various resolution parameters in a new window.
Uses
1) A web page screen resolution tool will help you to check visually how elements are responding to different resolution sizes for responsiveness.
2) Use of this tool will help you improve Search Engine Optimization for a different type of devices.
3) Increases website traffic from social media, mobile, a tablet from different media and gain maximum ROI.
4) Checking website or webpage with different resolution sizes will help you to find issues and helps you to build better user experience.
5) You can check unlimited sites without registration or downloading software. The main aim of the tool is to check the responsiveness of your site.
Check other Free Seo Tools