Website Hosting Checker
Enter a URL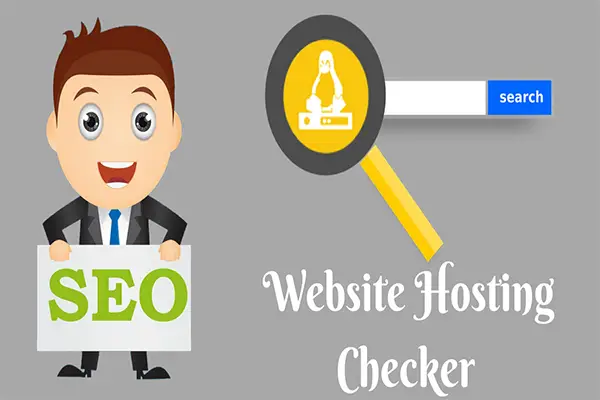 In today's world, the internet plays a major role in business. To start your internet business you require two things domain and hosting, there are many hosting companies provides these services to the customers at various prices.
We already know finding genuine web host and prices is much tougher for beginners and seo marketers. More & more web hosting companies are entering into real-world business to grab the customers with a different approach.
Trusted web hosting companies provide 100% trust and uptime guarantee, whereas small hosting companies do not provide best quality service. So, pressure for quality hosting sites is much more difficult to find.
Instead of searching for web hosting Services Company, we designed a special tool called web hosting checker tool to find quality web hosting sites from top bloggers and seo services company websites. The results only show the hosting service provider but, not complete details of the hosting plans like Shared, VPS, Cloud or dedicated hosting.
What is web hosting? Why is it needed?
Web hosting is a server located at a particular location where you can store and access your business data at any point in time. Each web hosting provides different plans and prices to the customers based on their requirement. Either the client can upgrade or down to various plans provided by the hosting company.
Web hosting is needed for small businesses, bloggers, entrepreneurs, and entertainment sector to engage with customers and make a sale of their products or services. As the business grows, the clients will upgrade their hosting plans to reach right audience faster than competitors websites.
How to use web hosting checker tool?
To know competitor website hosting provider, it is mainly identified by the domain URL. With the help of website hosting checker tool, you can find hosting provider name by entering domain URL rather than subpage URL.
To Use the tool, just follow 3 simple steps
Enter the main domain URL in the text box shown
Enter the required captcha code
Click submit button, the result shows the IP address and hosting provider's service name.
What are the benefits of web hosting checker tool?
It will help small business to find best hosting provider from competitor site.
Easy to find hosting provider with URL
Not required any software and anyone can find with simple knowledge.
To check hosting provider easily, either you can use this tool or use whois lookup tool.