Domain Age Checker Tool
Enter a URL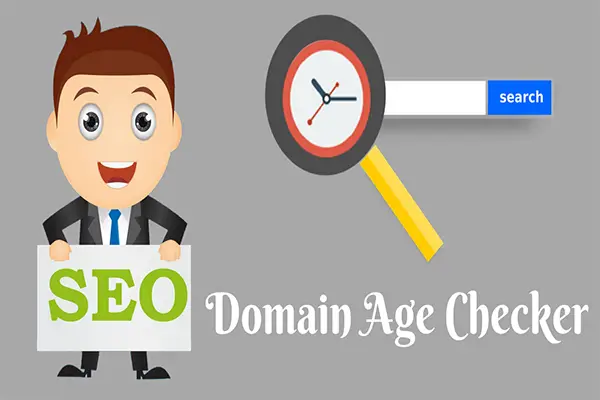 Domain age is one of the factors in SEO rankings of your website. Domain with longer age gives preference to Google the newly registered domain because it gives the confidence to search engine and visitor a trust by giving a value for a long time to the visitors.
In Many SEO forums, SEO marketers ask a basic question that domain age is an important SEO factor or not. But google algorithm identifies the site quality signals including external links, links over a period of time.
Because many SEO marketers try to fool search engines by purchasing an auctioned domain which as good domain age compared to fresh domains. The domain which is purchased had been spam backlinks or just parked domains. Sometimes domain age does not be a ranking factor, but domain age should be earned through quality SEO marketing.
The domain age checker tool helps the user to check the domain age of any registered domain visible on search engine. It is absolutely free to use the tool and check your domain or competitor's domain.
How does domain age checker tool work?
The tools works similar to other tools and includes 3 simple steps
The user enters the Main domain URL in the text box
Next, user enters captcha code in the box
Click submit button
For more information on domain age, check Matt Cutts site.
Benefits of this tool:
According to SEO marketers, domain age signals holds around 0.5% in search engine ranking results.
Domain age ranking factor depends on trustworthiness and quality signals achieved by the site.
The ranking factor of the domain age takes around 6 months to 1 year. But it takes quite a bit of time to rank new websites in search engine
Check other SEO Tools: Domain Ip Lookup Dmoz Listing Checker