Long to Short Link Converter
Enter a URL
What is Long to Short Link Converter?
Long to short link converter is an online URL shortener tool that helps you to shorten your link for various purposes for free. It has its own unique set of features, angles and plans to suit your various needs. It is also quite simple and convenient to use.
Why do you need the Long to Short Link Converter tool?
People use URL shorteners for various reasons. You might need to shorten the link to move users and traffic from one web address to another or you might need to shrink your link for other complex matters such as link tracking and analytics. For all such reasons, a good reliable link shortener tool is a must. Long to short link converter tool is just that, reliable, convenient and easy to use.
It would save a lot of time if you know that you have a link shortener tool handy. It would be of great use even if you need help with link retargeting and branding. This long to short link converter tool is not only reliable but also fast and convenient. It has all the properties you expect in a handy tool and hence it is mostly recommended.
Why Long to Short Link Converter is important?
Long to short link converter can be used for various important reasons such as link masking where you hide and beautify ugly or long affiliate links. Lengthy link address can put off viewers so it is important to keep the link short and to the point which URL shortener tools like long to short link converter help with.
Long to short link converter can also help to shorten a lengthy domain in order to make it smart and eye-catching. URL shortening also helps in tracking. That is why having a handy link shortening tool like long to short link converter is important.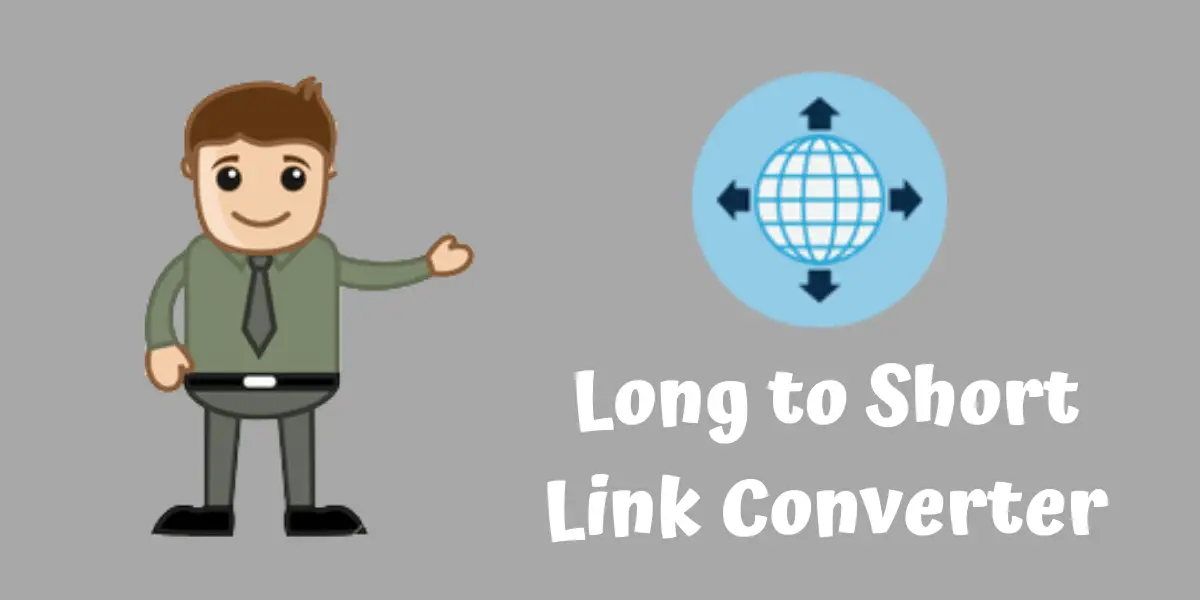 Your digital business needs are getting unique each day. It needs more technologies, sites, updating and much more. So, it is up to you to understand the features and workings of every tool you are going to use in the business and see if they fit as best in your mind for the job.
You need to check all the features and qualities of the tools you are going to use, even in link shorteners you have to choose the right one and make the best pick among hundreds of link shorteners out there.
URL shorteners are basically known as link shortener or link shrinker or link compressor. It is basically different names for the same thing. URL shorteners today are focused mainly on link tracking, analytics, link retargeting and branding.
The best URL shorteners out there have various features but the question is which one is best for you? Which qualities of the tool are important and which are not?
It is simple. All you have to do is keep in mind the reason and mission of your project and choose accordingly. Your choice should also be based upon the factors of reliability, speed, and uptime.
If you are sure about what you need then there are lots of companies offering good URL shorteners for you among which one is long to short link converter.
How does Long to Short Link Converter work?
The workings of URL shortening tools can be quite basic as well as complex. But the working of this particular link converter tool is quite basic and convenient. You have to copy/paste your original lengthy URL in the box given and then you have to click on the generate link button and your shortened link would appear on the screen. You can click on the download link option then.
How to use Long to Short Converter tool?
This tool is used to create shorter aliases for lengthy URLs. Users will be redirected to the original URL when the hit these aliases. It generates a unique and short URL for your lengthy one with the same web address.
You can also use this URL shortener tool while posting a link across multiple sites on the web or while sending emails and chat messages to dear ones. You can also use this link shortener to shorten your link for you to use while linking from one page of your site to another and a lot more.
Benefits of using this tool
Undoubtedly there are a lot of benefits of using the long to short link converter tool. Some of them are:
It makes your link manageable and short so that it is attention-catching and does not put off viewers.
It makes your link easier to share and hence increase in the number of viewers.
It helps you by using fewer characters and leaves you more space to spread your message across.
People are no doubt used to shortened links in social media so using a shortened link might help you to increase your click-through rate. So this is where this tool can be highly beneficial.
Shortened links make the experience of reading a lot smoother, especially on social media platforms which also encourage viewers to share content easily, hence promote sharing.
Conclusion
On the last thought, if you are looking for a link shortener that is reliable, easy to use and convenient then long to short link converter tool is surely a good choice. And what more, it is also free.
Other SEO Tools: Random Word Generator Bulk URL Shortener