Free Proxy List
| | | | | | |
| --- | --- | --- | --- | --- | --- |
| LAST UPDATE | IP ADDRESS | PORT | COUNTRY | ANONYMITY LEVEL | RESPONSE TIMES |
| m s | | 0 | | | 0ms |
| m s | | 0 | | | 0ms |
| m s | | 0 | | | 0ms |
| m s | | 0 | | | 0ms |
| m s | | 0 | | | 0ms |
| m s | | 0 | | | 0ms |
What is Free Proxy List?
As the name states, this is the list of free proxy IP addresses worldwide. In the proxy list tools, these addresses are available to be utilized for assessing all kinds of websites without disclosing your actual location. Every computer system, smartphone and other electronic gadgets that run with the internet have a particular IP address.
Everybody uses this IP address to track your location activities on the internet. If you manage to hide your actual address with a proxy server, it becomes difficult to trace you. For instance, using the proxy server of Germany while sitting in Russia keeps you anonymous on the internet.
The providers of the free proxy list generally take no charges. They earn through browsing data that you are using to assess the internet for their service. Read the points below carefully to understand why do we need a free proxy list tool.
How does the Free Proxy List tool work?
Search for free proxy list tool from the home page and open the tool in the new tab.
 In the interface, you can see last update, IP address, Port, Country, Anonymity level, and response time.
Choose the required country, IP address and port number for your proxy testing.
Click on the refresh button for more proxy details. There is also other options to export these IP addresses to an excel file online.
Free proxy list for complete anonymity on the Internet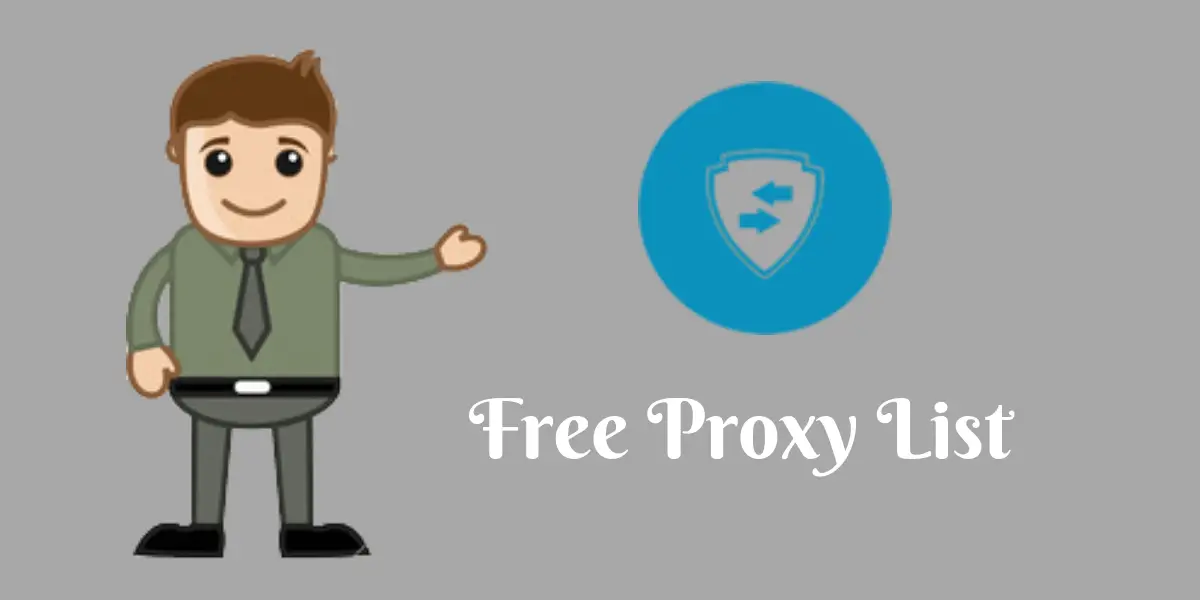 Privacy has become one of the biggest concerns in current times when you are online. Each of your activity is tracked by authorities in the name of public safety. Our personal preferences, private chat and shopping list, everything is recorded somewhere or tracked by marketers.
You may have seen a bunch of advertisements regarding products and services you have recently searched for. Each of your activities is tracked with the help of the IP address. Every computer system has an IP address that represents its physical identity on the world wide web and also provides information regarding the location of the user.
If you want privacy while browsing the internet, a proxy server is the most convenient way to make it possible. The proxy servers are actually IP addresses from various countries you can use as a layer of safety to hide the browsing data from tracking. A large number of online tools are available to assess for the free proxy lists.
Free proxy IP addresses keep on changing on a regular basis. With the help of some online tools, you can utilize this proxy server addresses for assessing the internet with complete anonymity. In the article below, you are going to understand the significance of the proxy list and its servers in detail.
Why do we need a Free Proxy List tool?
1. For providing digital marketing services to different countries
As a digital marketer, you need a proxy server list for various purposes. As a marketer sitting in America, you may have to do promotional activities for a client of the Netherland or Ireland. For targeting their potential local customers, it is important to operate from the native location.
This is not possible without the help of a proxy server tool. In the free proxy list, you can choose the IP address of a particular country for executing marketing campaigning. Before doing any search engine Optimisation or paid marketing activity, set your location in that particular region with a proxy server. Google will consider the activity is being carried out in that particular region.
2. For accessing restricted websites
In most of the cases, the proxy server tool is highly used for or assessing some restricted websites. Whether it is the restriction within the campus of an educational institution or in the entire country, you can easily surpass it with the help of a proxy server. The internet must be equally accessible for every person in this world.
Restricting a particular site means preventing people from assessing the complete information. In some cases, is restriction is also imposed on online streaming websites. Someone can restrict you from accessing a particular website in a specific region or country but not from the entire world. You can choose the proxy server of a country where assessing that website is completely legal.
3. Safeguarding yourself from unwanted ads
Assess your social media accounts such as Facebook or Twitter and then go to any shopping for service providing site. Countless advertisements will start running behind you on every single page that is relevant to the recent search on eCommerce websites.
This is really an annoying experience & almost everyone is facing this issue. If you want to stay safe from such kind of spamming, it is advisable to surf the internet after putting a security layer of the proxy server. While using a proxy server of different countries, marketers cannot track your activities.
4. Maintaining personal privacy while accessing the internet
Online connectivity is no doubt one of the biggest evolutions of current times, but it also has some drawbacks. Anyone can sneak in your personal life to check the preferences and relationship statuses. The further use such kind of information to target you as a potential customer.
Not only marketers but hackers also keep on searching for new ways to steal the personal information of normal internet users. If you don't want to become the victim of malware attacks or spam, it is advisable to use a proxy list tool. It helps in hiding your IP address that automatically gives the internet accessibility safe.
Importance of Free Proxy List tool
1. Stay safe from the cyber world attacks
Cybersecurity is one of the biggest threats of current times and nobody is safe from these attacks. You can only strengthen the security walls much stronger than others to defend the attacks. Along with anti-viruses and firewalls, it is also important to use a proxy server.
While targeting specific criteria, hackers get information with the help of IP addresses. You are using a proxy address; they cannot identify your actual location.
2. Provide personal space
Whatever you eat or desire to purchase is not a matter of disclosing to the rest of the world. Still, all digital marketers are searching for new techniques to stick behind everywhere you go. For getting rid of these marketing traps, a proxy server is one of the best options. From the free proxy list, choose any country that you want and roam across the internet freely.
Some adverse impacts to consider
Students can assess some mandatory restricted websites related to pornography and torrent.
It can become a gateway for spreading hate speech and terror messages.
The use of a proxy server also increases piracy in some cases. The content which is restricted legally to download is easy to assess with this service.
Advantages of Free Proxy List
The entire information mentioned in the above article is enough to clarify that a free proxy list is very important to maintain your privacy while accessing the internet. Along with personal security, it is also a very helpful tool for digital marketers to target potential customers in any part of the world.
Other Tools: What is my IP address Domain IP Lookup