Whois Lookup Tool
Enter a URL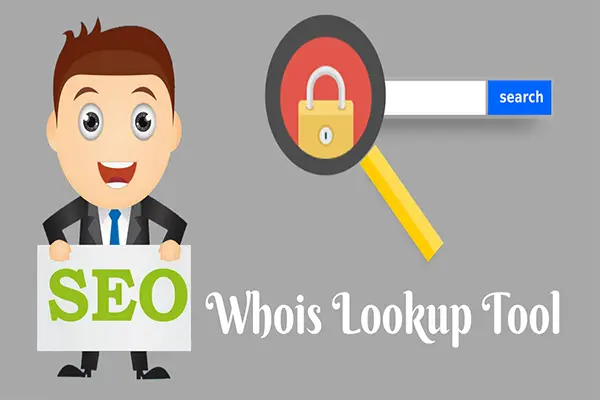 Whois is a unique type of tool to look up information about the domains registered by the users. The beauty of this tool shows for all major TLD domains extensions like .com, .net, .org, .in and other TLD extensions regarding the whois guidelines, but does not show the information for other TLD's which is not under the whois registry domains.
Whois lookup tool is used to check domain owner information like who is registered, including name, email address, domain service provider, phone number, expiry date and much more. Nowadays it is not complex to find registered domain information, but it became very simple to identify information of the domain under whois guidelines as we said before. So we brought whois lookup tool from Cool Seo Tools to be faster, user-friendly and safe to the user.
In the world, many people have developed similar whois lookup tool to check the domain information of any registered domain user. If you want to buy a domain, just visit any domain registration service and fill all the required fields to purchase a domain. Once you have acquired the domain from the service provider, within few minutes your information can be retrieved by whois lookup tool with just help of domain name (www.example.com)
What does whois lookup tool provide?
The tool is 100% free to use, just by entering the website URL in the respective text box and click submit button. So within seconds, the user can view all the Whois information of a particular domain like name, phone number, email, the status of the domain, country, registration date, expiry date and much more.
Cool Seo Tools have 50 seo tools and more tools are coming soon. Whois is a fantastic tool with tells lot about the domain information than any other tool. We especially look at user perspective regarding site speed, whois fast input and output operation, mobile friendly. The tool is available all the time without any interruption
Similar Seo Tools: Domain Ip Lookup DNS Lookup Tool